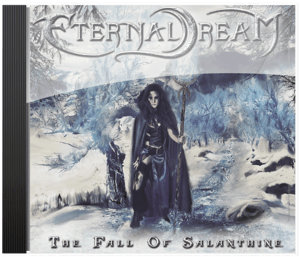 €

5.00
[ESPAÑOL ABAJO]
This is our first release!
This album has been totally self producted by Eternal Dream, from recordings to duplication (you can see the videos of the recordings in our website!)
The album its presented in a jewel box and comes with a 16 pages booklet, with photos and lyrics.
----------------
¡Nuestro primer álbum!
El disco fue completamente autoproducido, desde las grabaciones a la reproducción (puedes ver los vídeos del proceso de grabación en nuestra web)
El álbum se presenta en formato jewel box and comes con libreto de 16 páginas con fotos y las letras.